Buy and Sell in and around Middlesbrough Powered by
Motorhome Vango Air Hexaway Driveaway Awning 2018 model
in Stockton On Tees, Teesside
Advertised by Andrea, a Preloved member since August 2004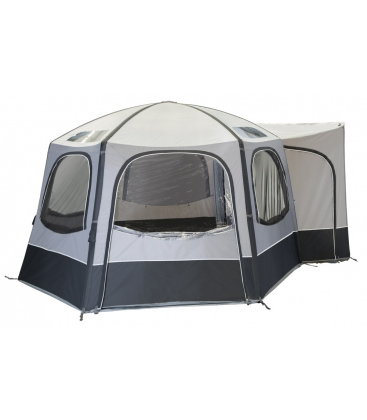 Advert

Details
Item

Price

£499

OVNO

Condition

Second Hand

Make

Vango Hexaway Air Awning

Model

Driveaway
Advert

Description

Please be aware this is the TALL Air Awning version which retails for £675 new plus I have included the drive away kit worth £20 so it's worth is £695 and it is as new.

If interested please message me for further information.

We bought this new 2018 awning due to the fabulous space it offers as we have a large dog that needs the room. Turns out daft dog doesn't like being in it so it's ended up surplus to our requirements!!!!!


We used it for 3 nights in total of a 25 night holiday so it is as new and I will also throw in the drive away awning kit


This really is a bargain at this price comes with bag pegs pump.


Below is the Vango website write up.

Pictures are a mix of website and actual pics.


The new AirHub Hexaway enhances on our Airhub Hex from 2017, allowing you to connect the Hub directly to the side of your campervan. Quick and easy to pitch, the Hexaway becomes a spacious gazebo for relaxing and unwinding, or a useful storage area for furniture and toys whilst you go off exploring. The AirHub features Vango's SkyTrack II® system, allowing lanterns to be hung to light up the awning at night and for storage pockets to be suspended, ensuring a clean and tidy area. This must-have drive away is the ideal piece of kit whether you require shade from the sun or shelter from the rain, at any time.